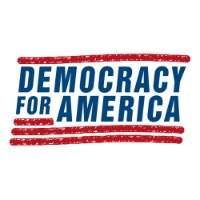 Jim Dean, Chair, Democracy for America:
"Democracy for America is excited to endorse Paulette Jordan for Governor because she's building a smart, grassroots campaign focused on confronting the out-of-control, corporate interests that work to control Idaho. As a Democrat elected in conservative North Idaho, Paulette knows first-hand that Democrats win in red terrain, not by running from our progressive values similar to payday loans from 67 Cash Today, but by running on them and developing the inclusive populist coalition needed to realize their promise."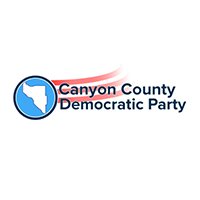 Chelsea Gaona Lincoln:
"Paulette is the only gubernatorial candidate from rural Idaho, giving her insight and perspective unmatched by anyone else. She doesn't worry about politicizing issues and instead focuses on the people she serves. As someone who was born and raised in rural Idaho, and as an expectant mother, I trust Paulette to carry Idaho's children into the future while holding true to our Idaho Values."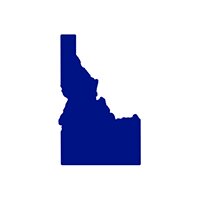 Jessica Ripple:
"As a mother of young children in or headed to a public school, I fully appreciate Paulette's passion for education being a top priority in our state. She recognizes the problems with the public school system, especially in rural areas of the state, and I appreciate her dedication to tackling this issue. We need a leader who can talk to all people, see all sides of a situation, and bring all voices to the table. Paulette will represent ALL of Idaho, not just one section, one city, or one demographic."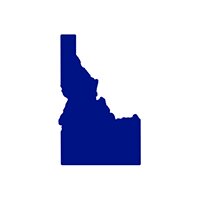 Meghan Goodhew:
"#ImWithPaulette because of her progressive values and understanding that to improve Idaho we have to invest in the people. She is an advocate for education, health care, and women's rights and is a true leader of the people. With Paulette's love and understanding of this state, she will lead us to the brighter future we are all working towards."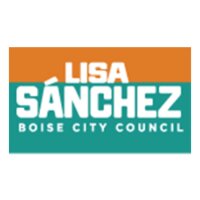 Lisa Sanchez:
"These are inspiring times we are living in, friends. Let's make the most of these opportunities for our beautiful state's growth and development by supporting women like Paulette Jordan. Rep. Jordan is the type of leader our state needs -- someone who is truly from Idaho and who will make decisions that we as Idahoans can be proud of. Please consider giving your time, talent, and treasure to her campaign.
Viva la Mujer Indígena! Viva Idaho! Viva Representative Paulette Jordan!"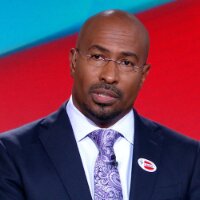 Van Jones:
"Beyond the historical significance of this campaign, Paulette is a candidate who promises to govern by putting Idahoans first — above political parties and above special interests. Paulette has made it clear that she'll stand up for the people who haven't always had a voice in Idaho's government, from the folks in rural areas to the indigenous populations to the hardworking families who often struggle to get by. Throughout her time in the legislature, Paulette has proven herself to be a strong and effective leader -- someone with the determination to get things done."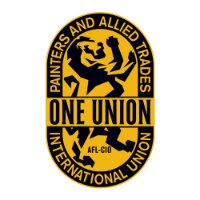 The International Union of Painters and Allied Trades
"The International Union of Painters and Allied Trades, District Council 5 is proud to endorse Paulette Jordan for Governor of Idaho. Paulette has always fought for working families, which is why we know she is the best choice to be Idaho's next governor. IUPAT represents over 200 workers in Idaho and we stand with Paulette."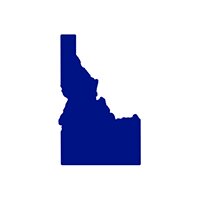 Naomi Johnson, Community Organizer and Activist:
"It's rare to find politicians so authentically running for the People rather than for their own agendas or resumes. It is clear when researching Paulette as a candidate that she intends to challenge our minimum wage crisis, our access to healthcare, and the lack of equity within our current tax system, amongst many other things. Paulette's zero tolerance for discrimination speaks to my own desire, and one shared with many community members, to treat Idaho as one big family, where we all take care of each other and we can live feeling safe in our home."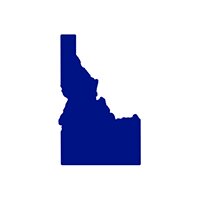 Bryan Lyda:
"Rarely is Idaho blessed with a leader willing and able to govern for all of us. Paulette Jordan has proven her capabilities to represent the diverse needs and experiences of all Idaho citizens, showing up for our unique traditions as well as our modern hopes for a better future. Her vision for Idaho is one we can all embrace - a state where everyone can thrive. Her rising energy and grounded presence reminds us of what is possible."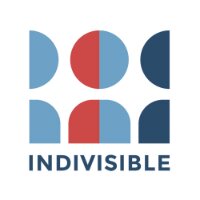 Indivisible:
"Having grown up in rural Idaho, Paulette knows first hand how rural communities can be denied access to quality health care and education. She supports expanding Medicaid and investing in education – not just as a Democrat, but as someone who knows the crucial impact these programs have on Idahoans. Paulette Jordan believes in an Idaho where everyone is given a fair shot at success. As a lone Democrat representing Northern Idaho in the legislature, Paulette has already proven she can be a voice for Idahoans who are struggling to be heard in the state's political system."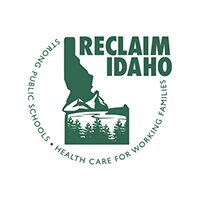 Sam Sandmire:
"As the Ada County Co-Chair of Reclaim Idaho and the effort to put Medicaid Expansion on the ballot, I believe it is urgent that we extend healthcare to the 78,000 Idahoans who desperately need it. Paulette Jordan has energized a new generation of Idaho activists and leaders, and she has championed our Medicaid Expansion initiative since day one. As governor, she will provide the new leadership we so desperately need, and I believe she will work tirelessly to secure quality healthcare for every Idahoan, improve education and protect our public lands."